NEW DELHI: The
Indian Premier League
has changed the landscape of T20 cricket since its inception in 2008 and India was the first country to introduce the T20 league that brought all the star players of the game together.
Since the inaugural season,
IPL
has never looked back and with each year the stature of the tournament keeps growing. Other cricketing nations such as Australia, Pakistan, Bangladesh, West Indies and recently South Africa have also come up with their leagues but none is as successful as IPL.
IPL 2023 Schedule
|
IPL 2023 Points Table
Former India coach
Ravi Shastri
feels that the quality of cricket in IPL was always good but the
BCCI
's successful hosting of the league in South Africa in 2009 took it to another level.
The second edition of the IPL had been moved to South Africa as its dates clashed with the general elections in the country. The IPL was started on this day 15 years ago.
Shastri, who was part of the league's governing council then, reminisced about the tournament's early days.
"If you look at all the players who played a part in this, the quality of cricket was so good that it took off. But the final stamp on the IPL came when we went to South Africa. To go there and to see that South Africa saw the IPL with the same interest as India, that shocked the world," Shastri said during an interaction with Star Sports.
He added, "Because by that time, people around the world had started picking teams. What you see in football now, that had happened in the IPL from the second season itself.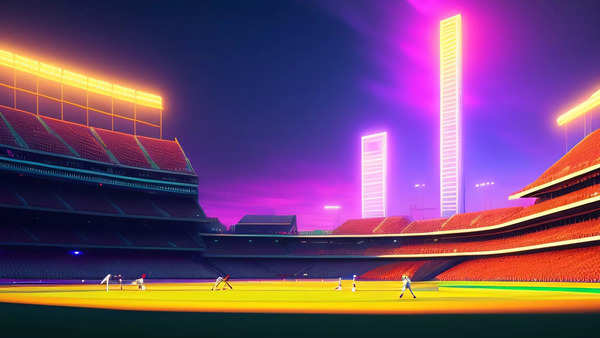 "The EPL has been going on for years, teams like Arsenal and Manchester United, but here in two years fans in IPL had their teams – Mumbai Indians, Chennai Super Kings or Royal Challengers Bangalore."
Former New Zealand swashbuckler Brendon McCullum got the IPL off to a blazing start with his 73-ball 158 for Kolkata Knight Riders against Royal Challengers Bangalore in 2008.
Shastri reminisced the first day of the IPL.
"I remember that day very well, I was backstage, I was with the governing council, I knew what is happening behind the scenes. How are players being signed, how much interest was there.
"India won the World Cup in 2007, so because of that, the amount of interest that was created was unbelievable. And the one thing that I saw that never happened in other formats of the game, the kind of people that came to support it, it looked like the entire nation was united to come there and watch the match.
"Advertising industry, cricket fans, Bollywood, Kollywood, Tollywood, you name it, everyone was there. And the quality of cricket that was seen from the first game itself, there was no substitute for that."
India all-rounder Ravindra Jadeja spoke on how his experiences in the IPL have differed over the years, from winning the inaugural edition in 2008 with Rajasthan Royals to becoming a multiple time winner with Chennai Super Kings.
"IPL 2008 was the first year, so there was a lot of excitement with the new and big tournament and we U-19 players used to think about Indian team players who will be a part of this IPL like MSD, Yuvraj Singh, Harbhajan Singh etc. So I was excited thinking in which team I'll go and play.
"But in IPL 2018, it was an emotional moment for us in CSK, because we came back after a break of 2 years. Fans were also waiting for CSK to come back and play in Chepauk stadium.
"So winning the tournament after the comeback was something very special. CSK fans who waited for us and even supported the team in those 2 years even when we didn't play, that gave us a lot of motivation," Jadeja said.
(With PTI Inputs)