NEW DELHI: There have been a lot of talks that IPL 2023 could be the swansong for
MS Dhoni
but going by his fitness and form the
Chennai Super Kings
skipper can continue playing for atleast one more year.
But England's seasoned all-rounder and CSK teammate
Moeen Ali
also played down the widespread speculation that the current IPL season is Dhoni's last hurrah in the T20 league and believes he "could definitely" feature in the IPL next year.
IPL 2023 Schedule
|
IPL 2023 Points Table
Dhoni gave a glimpse of his best years last week when he got CSK close to a win over Rajasthan Royals with his unbeaten 32 off 17.
"He could definitely play again next year," Moeen was quoted as saying by 'ESPNcricinfo'.
"The way he's playing, I don't think it'll be his batting that stops him from playing, even if it's in two, three years' time.
"I wasn't surprised at how he played (against Rajasthan). I've been watching him in the nets, and he's been batting unbelievably well.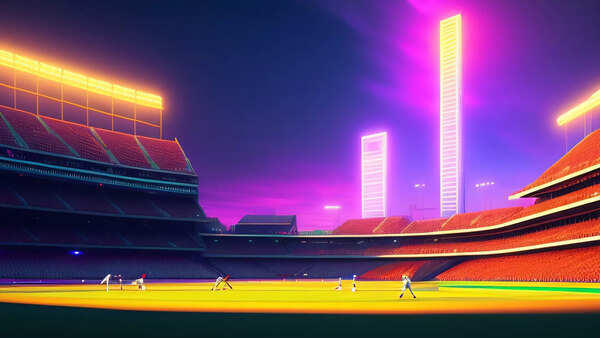 "It's just amazing to see from somebody at that age. It's not easy when you come in so late – people forget that a lot of the time, but that's what makes him so good at his role."
Moeen also drew a parallel between Dhoni and his former England white-ball skipper Eoin Morgan, under whom the team won its first 50-over World Cup, in 2019.
"They're very similar in how clear and calm they are, but also very different. Their interests and all that are very different.
"The biggest difference? MS does most of his captaincy on gut feel, on the day. It could be a bit like that with Morgs too, but he was also very data-driven. But they're both so calm. In terms of mannerisms, they are very, very, very similar.
"The best way I could describe MS is that he's a very normal person. Obviously he has a massive following but there's no big-headedness or anything like that. He's very humble. You can talk to him about anything… he's just as you see him on TV: approachable, calm."
The 35-year-old spin bowling all-rounder, who had retired from Test cricket, is using the IPL to work on his bowling and "getting myself ready" for the World Cup, which India is hosting later this year.
He said it is likely to be his last ODI World Cup.
"It's going to be really important that I do bowl, and that I get my bowling up to the best place it can be," Moeen said.
"It's more than likely going to be my last 50-over World Cup, so I want to make sure it's a good one – both for myself and for the team. We want to defend the title, and spin could play a massive role in the World Cup."
(With PTI Inputs)